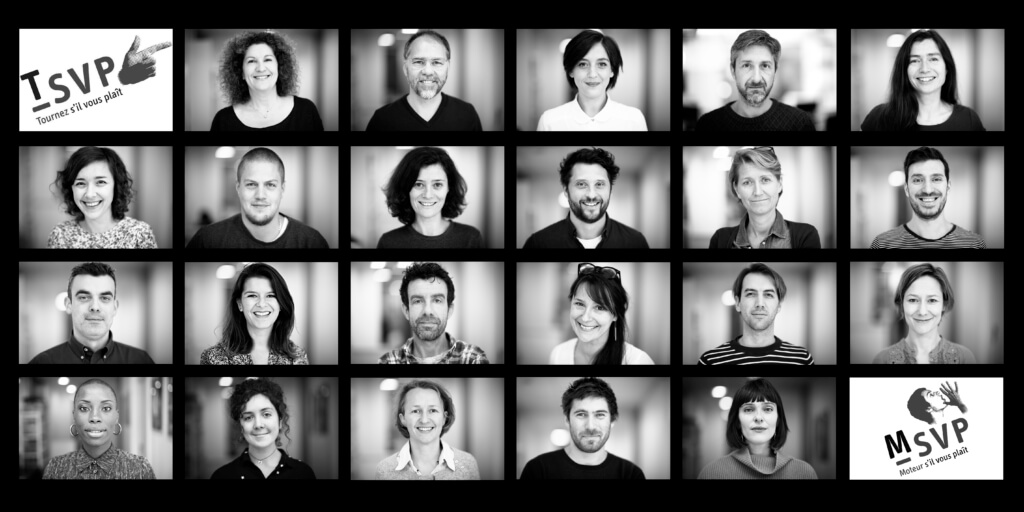 The production company Tournez S'il Vous Plaît (TSVP) was founded in 2002 by two sisters, Christie and Agnès Molia.
TSVP produces 26, 52 and 90 films for all French public channels: France 2 (Infrarouge), France 3 (films about heritage for shows like Des Racines et des Ailes) , France 5 (Science grand format, 90', a discovery serie, Drôle de villes pour une rencontre, 6x52').
For arte, we produce documentary on geopolitics like God save Russia (2018, 52'), or series on archaeology like Sur nos traces (30x26') or Enquêtes archéologiques (30 x 26'). In production now is a serie on ethnology  (Rituels du Monde, 15 x 26').
Our productions are often selected in prestigious festivals, like Maids, about the scandal of oppressed asian maids, selected at FIPA, FIGRA and Prix Albert Londres 2017 or Birmanie, le pouvoir des moines, about nationalism in Myanmar, which was selected in FIGRA 2018. Klaus Barbie, la traque, was selected in Pessac international history film festival in 2017. Ill-gotten gains, about the corruption of african political leaders, was selected at FIGRA 2014.
And more than 30 episodes of our series on archeology were selected in international archeological film festivals such as Rovereto, Arkaïos, Bisadossa, Bordeaux, Narbonne, Toulouse or Licodia Eubea. Two were winners in Rassegna 2018 : Crète, le mythe du Labyrinthe, (Premio Archeoclub d'Italia), and L'histoire oubliée des Swahilis (Mensione speziale CinemAmoRe). 
Many of our documentaries were broadcasted internationally, on RTBF (Belgium), ZDF (Germany), SVT (Sweden), RTS (Switzerland), SBS (Australia), RAI (Italy)...
Following the creation of Moteur S'il Vous Plaît (MSVP) in 2004, Christie and Agnès began producing full-length works of fiction. They produced Grown ups by Anna Novion, with Jean-Pierre Darroussin, selected at the International Critics' Week at Cannes (2008) and 8 times up by their brother Xabi Molia, starring Julie Gayet and Denis Podalydès, laureate at Tokyo in October 2009. Xabi Molia's second film,The Conquerors, with Denis Podalydès and Mathieu Demy was released in 2013.
They have produced Diego Ongaro's Bob and the trees (selected at Sundance 2015 and Grand Prix at Karlovy Vary).
Abel & Gordon's fourth feature film, Lost in Paris, was released  in 2017. It was the second french-speaking film at the US box office that year. 
Xabi Molia's Kings for a day, with Kad Merad, Kacey Mottet Klein and Sylvie Testud, was released in 2018.
Three other feature films are in development.
TSVP and MSVP have a permanent staff of 15 and usually double its size with the collaboration of talented free-lances who contribute to our productions.